Dent Ding Hail Pro is a paintless hail damage repair company that services the Thompson's Station, TN region.
Dent Ding Hail Pro's primary focus has been offering Paintless Hail Damage Repair in body shops, our own retail locations and other locations where extreme high quality is required. We have over 17 years of experience in the Paintless Hail Damage Repair Industry and have repaired thousands of dented and hail damaged automobiles for individuals.
We have many hail damage repair testimonials from happy customers on the web! You can find our testimonials on Google, Yelp, Facebook, Angie's List, and PDR Nation. We also have many handwritten testimonials. We have an A+ rating with BBB. Joe Richards is certified with PDR Nation, ARC and is a Vale Certified Master Craftsman. See the links on our website.
Click for reviews https://g.co/kgs/Q775PK
Dent Ding Hail Pro also has many hail damage repair testimonials from other professionals in our industry. Dent Ding Hail Pro has assisted other companies in repairing and processing their customers hail damage vehicles. You may see their testimonials by clicking here.
Paintless Dent Repair is a process that repairs dent, ding, and hail damaged vehicles without painting. PDR doesn't cost as much as conventional body repair, it maintains your vehicle's original factory paint and takes less time to repair than conventional body repair. There is no paint, fillers, paint matching, or grinding. Paintless Dent Repair is the preferred method of repair by insurance companies.
Dent Ding Hail Pro also repairs regular door dents and dings. We have a youtube channel, and you may view our videos of larger dent damage here.
Do you have hail damage? What do you do? It's very easy.
Contact your insurance company and initiate a hail claim.
Write down your hail claim number, insurance contacts name, email, and phone number. Some insurance companies will schedule an appointment to inspect your vehicle.
Bring your hail-damaged vehicle to us.
Pick your repaired vehicle up.
931-215-1251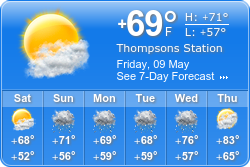 Hail Damage Removal
Paint Free Hail Damage Repair