Mobile Paintless Dent Repair Nashville TN
Dent Ding Hail Pro is a mobile paintless dent repair company operating in the Nashville,TN Region. We travel to you and repair at your location. Exceptions do apply. Dent Ding Hail Pro is locally owned.
We Service Each Customer By Private Appointment Only
Dent Ding Hail Pro services each customer individually by private appointment only, therefore, we give each of our customer's individual attention. I set a block of time for your appointment only.
Our Specialty Is Repairing Dents and Dings Without Painting
Dent Ding Hail Pro's specialty is paintless dent repair, which is also called paintless dent removal. We remove dents and dings from automobiles and motorcycles using special tools, methods, and techniques. Dent Ding Hail Pro's major focus has been repairing hail damaged vehicles at locations where extreme high quality is required. We have over 20 years of experience in our industry and have repaired thousands of dented and hail damaged automobiles. We repair some rather large dents, which you can view on the video page. 
No Painting or Paint Matching….Maintain Your Factory Finish
We do our repairs without painting, paint matching or grinding, therefore, our repairs don't cost as much as conventional body repair. Our repairs maintain your vehicle's original factory paint and takes less time to repair than conventional body repair.
Our Certifications
Vale National, PDR Nation, and ARC have testing processes in place that qualify technicians in the paintless repair industry, which is also called paintless dent removal. Certifications are issued to those who qualify. Joe Richards has received the highest rating possible (Master Craftsman) with Vale National, PDR Nation, and ARC. Joe has an A+ rating with BBB and is a member of NAPDRT.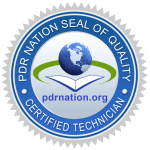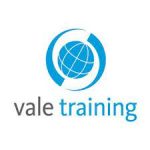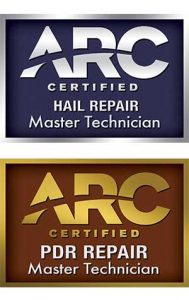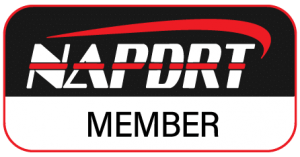 FOR PAINTLESS DENT OR
HAIL DAMAGE REPAIR SERVICES
Dent Ding Hail Pro Service Area